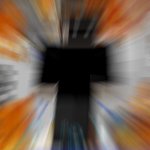 - Sun Aug 07, 2011 11:01 pm
#23689
Like trying to survive?
We're happy to announce that today (August 8, 2011) at 12:00PM PST, we'll be launching the MineRealm apocalypse server!
This new server introduces an all new method of gameplay. Roam at night, hide at day! On MineRealm Apoc, during the day, the world burns. Night is the only safe time on this server - and you still have the challenge of fighting various mobs.
Join us as this new server launches! From early testing stages, we can tell you that wood becomes extremely valuable mighty fast.

To note, that this is a testing period. If this server is still averaging over 10 players by August 22, it will become a permanent server.
IP:
apoc.minerealm.com
Enjoy!
UPDATE:
It has been determined that MineRealm Apoc will be discontinued (as of August 22). Thanks for playing!
"When you do things right, people won't be sure you've done anything at all."