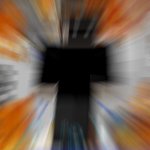 - Tue May 14, 2013 3:27 pm
#160813
Hey everyone,
If you haven't already verified your IGN on the forums, please do so before
May 19, 2013
.
This can be done at the following link:
http://minerealm.com/verify/
We've already had it changed for some time that when registering on the forums, you need to verify your IGN during the signup process. This is for existing users that never completed the verification process.
After this date, we will be nagging anyone who still hasn't verified their IGN to complete the process, and suspend the accounts of those who refuse. Most active users have already verified their IGN's, and the accounts that haven't are mostly troll accounts. This is being done to improve the forums overall.
Thanks for your understanding.
"When you do things right, people won't be sure you've done anything at all."