- Thu May 16, 2013 3:47 pm
#161159
Some projects end up being abandoned without being given a chance.
They may be started on, announced, but then end up never being finished. An example of this is the new game mode that was announced for the party server.
[youtube]-BfbVRM5IFg[/youtube]
However, other projects are abandoned without even being announced.
Apoc 2.0
An idea, or a reality?
Some of you may be familiar with the Apoc game mode on the party server. Most recently, we hosted an Apoc event on the main map on Dec 21st, 2012.
[youtube]55_ZVulKH1U[/youtube]
Veteran players, however, will remember back in the day when we attempted to launch an official, permanent, Apoc server.
Information regarding that server can be found here:
http://wiki.minerealm.com/index.php?tit ... pse_Server
The Apoc game mode, by itself, is great as a short event. However, as a permanent server, it ends up lacking in entertainment value.
Back in early 2012, I started developing a project that I fondly named "Apoc 2.0".
Take a look at this draft post: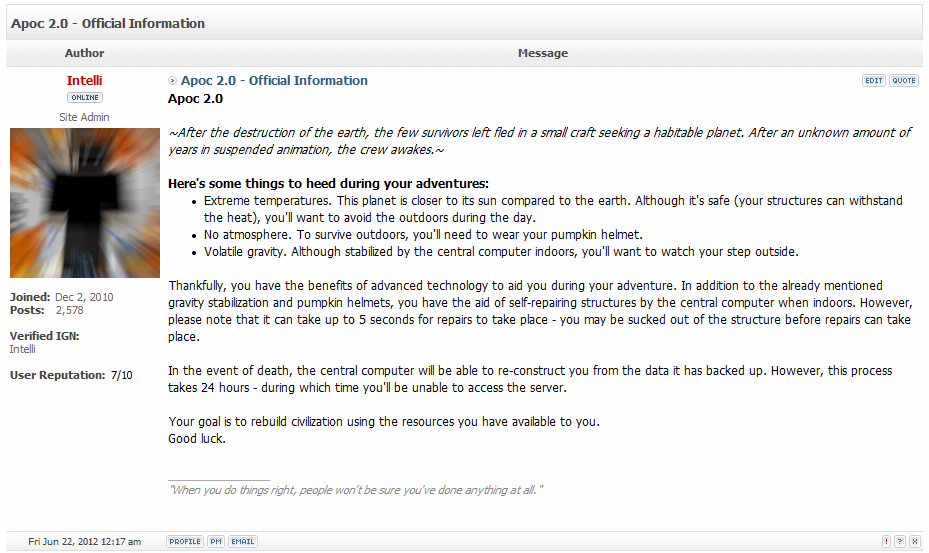 The idea behind this server, was that it would combine space type elements, with the mass destruction gameplay of the Apoc server.
Obviously, this server was never released, or even announced. However, there was some development done on this project. Unfortunately, it wasn't well documented, and I was unable to find any screenshots.
The actual development completed on this project was determining if a user was in an enclosed building. If not, it would then take action against the player, and patch the open area to ensure it was enclosed.
Unfortunately, in this situation, the code ended up becoming overly complex and ultimately needing a rewrite, therefore causing me to lose interest in the project.
Better in theory
Even if Apoc 2.0 had been further developed, there's no guarantee that the final result would have been worthwhile.
Even if it's fun, it can be difficult to give a consistant game experience within Minecraft.
For example, a number of people may remember the "theater project", which involved playing movies in-game around 2fps, and syncing the audio over a radio stream.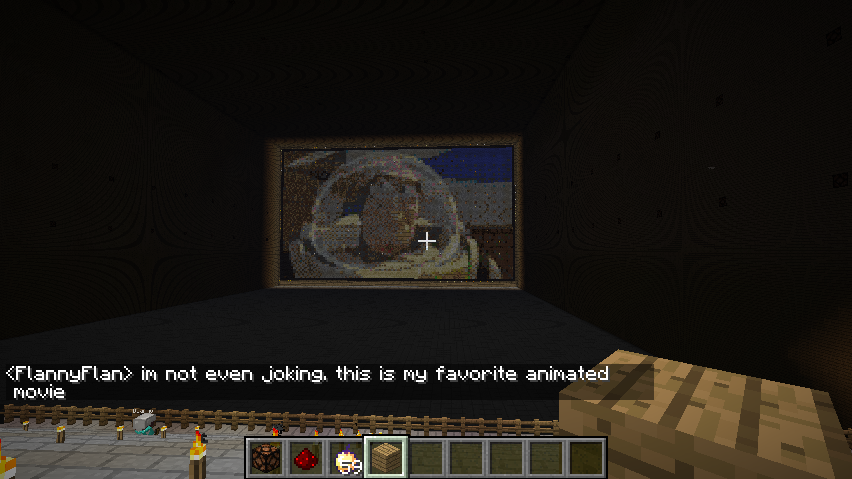 Unfortunately, depending on the system configuration of the users, some people would experience chunk refreshing issues, which caused some chunks to hang, therefore making the movie unwatchable for those users.
Therefore, even though the "theater project" was finished and was planned for an official event, due to the inconsistent viewing experience, the project had to be scrapped.
Some projects however, end up having no practical application. For example, back in 2011, I developed a plugin that converted worlds to wool.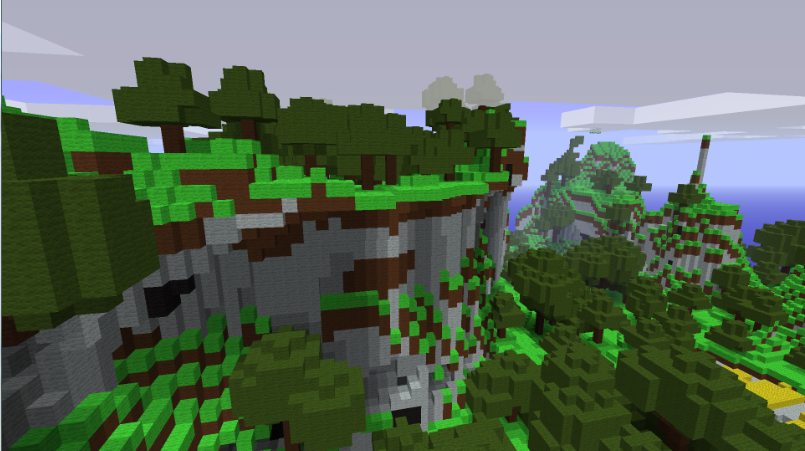 Although it was amusing to play around on, it was lacking in entertainment value, and had no real purpose.
However, as this project had no original goal, there was no great loss. Rather, we had some quick fun, and I learned how to better manipulate terrain generation.
Conclusion
Hopefully you enjoyed this look into some of the abandoned projects of MineRealm. Although a number of projects have been abandoned before release, many have actually made it to a public launch, and been enjoyed by numerous players.
Thanks for supporting MineRealm!
"When you do things right, people won't be sure you've done anything at all."